OrLANtech's best practices for raising morale during the pandemic
Hey folks, we understand that short of company breakfasts, birthday and anniversary luncheons, happy hours and the like might not be an ideal workplace. However, even in a remote environment, there are lots of ways to keep morale high during these challenging times.
While continuing to work hard remotely throughout COVID to keep our clients' IT running smoothly, we have managed to find successful ways to keep morale high. Like many owners and CEOs of any sized business, we know the key to a company's success is high employee productivity and engagement, and that comes with happy employees and team spirit.
So far, we have been able to continuously engage with employees to lower anxiety and keep our signature team mentality and culture. Starting in early March 2020, the company has made sure to meet virtually every Friday from 4:00 to 5:00pm (dubbed Happy Hour) to briefly discuss any company news bulletins first and then spend the remaining time on "good news." Employees are asked if they would like to share any good news in their lives, weekend plans or other fun activities they are engaged.
Along with the weekly happy hours, we have held a multitude of entertaining events for our employees, including prizes for some of them. Here is what we've done since going remote:
Online Bingo: Look no further than bingobaker.com for a good bingo website. We found this one online and used it to host a great night of bingo. Gift cards were awarded to the winners.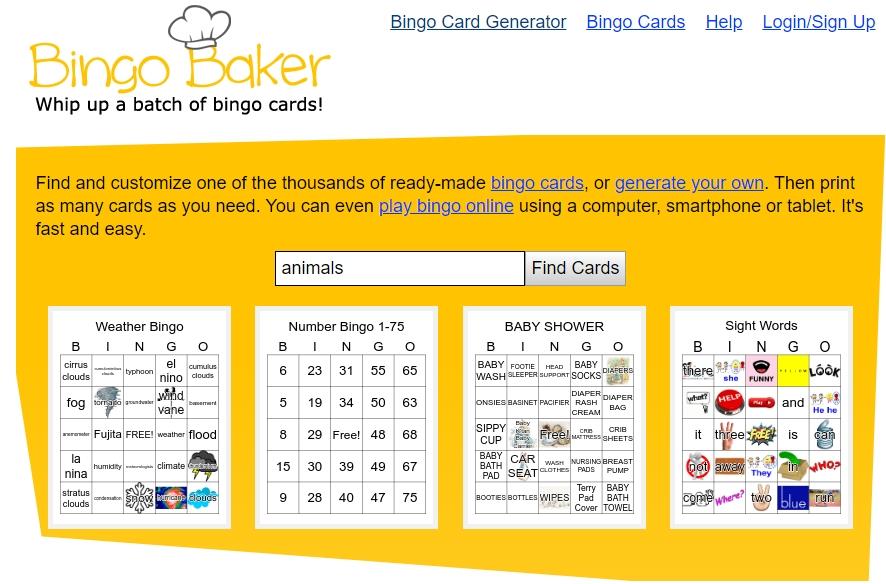 Online Poker: Setup tournament style plays at pokerstars.bet. Poker Stars makes it easy by providing free in-game currency and making it very accessible for everyone playing. To start a tournament, simply go to the website, create an account and join a custom game using a key and passcode. Once the game is created, have your host tailor the options to your group's liking. Go play and enjoy taking your coworkers "cyber" currency! For our group, first and second place holders of the Texas Hold 'Em tournament were given cash prizes.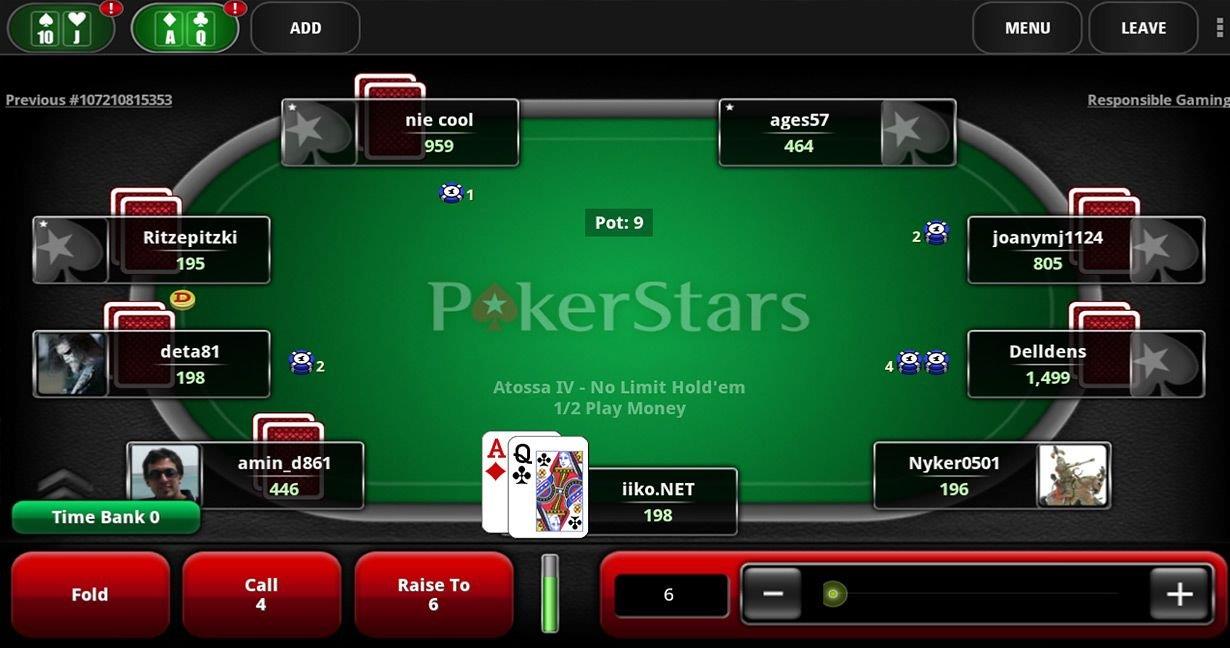 Virtual Jackbox Party Pack: To play, download the popular Steam game client and search "The Jackbox Party Pack" and select from the pack of your choice. Note that only one copy of the game is needed. When it comes time to play, have your employees grab their smartphones, search jackbox.tv and then enter the code created by the person with the game client. After that, choose your favorite game from the party pack and start enjoying. With a good attendance and a few smartphones, Jackbox Party Pack is sure to be a big hit for your company! For us, it was entertaining and humorous.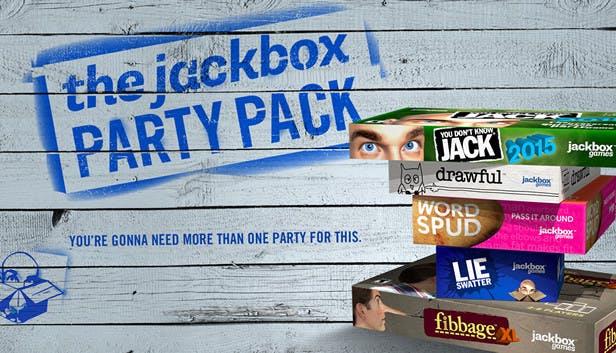 Virtual "psych" game: This is an app and lots of fun! To download, visit the Play or Apple Store and download "Psych! Outwit Your Friends!" Each player will need to download the app in order to participate. The app uses a mix of themes from popular games where each player has to make up fake answers to real trivia questions. Our group really enjoyed trying to psych-out each other with wrong answers.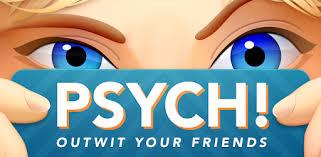 Parking Lot Trivia: We all met in our office parking lot and ate and drank merrily whilst playing trivia and listening to music, all the while following social distancing guidelines.  We hired Simon, the trivia wizard at The Simon Time Trivia Show and one of the best food trucks in town, MC Catering, for a long-awaited evening of togetherness once again.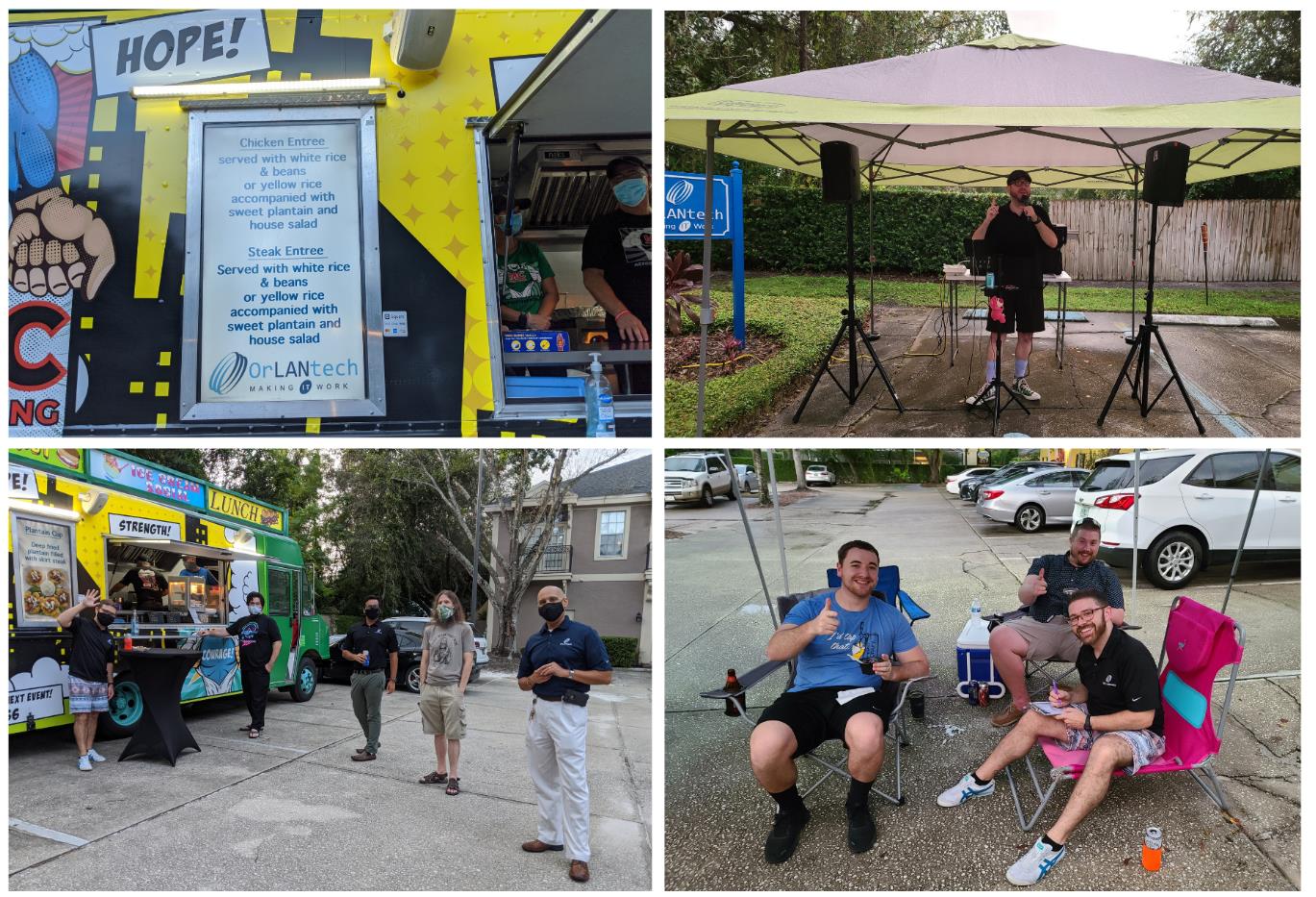 In total, ongoing social events are very important to uphold the high morale that everyone at OrLANtech enjoys and appreciates, especially during these stressful times. If you should have any questions on any of these items, we are happy to discuss them and give you more information. Give us a call or send us a message.
Talk with an OrlanTech expert
Discover reliable advice and fast support
Be safe, secure and productive