Tap into the knowledge of a large, experienced team of IT pros
Feel supported by experts who respect customers and each other
Collaborate with a dedicated IT partner, not just another IT vendor
If any of these sound familiar, let's talk about how OrlanTech can make IT easy for you with our Orlando IT Support Services.
Is your IT
working hard
or hardly working?
Downtime and IT issues aren't fun for anyone. When your productivity, profitability and even reputation are at stake, every minute counts. At OrlanTech, we believe technology should work hard for your business, so we respond fast to issues. We don't just put out fires, though, we seek out root causes of problems so you stay up and running.
Rely on our team of caring pros and our fixed-fee portfolio of services.
We're invested in your success.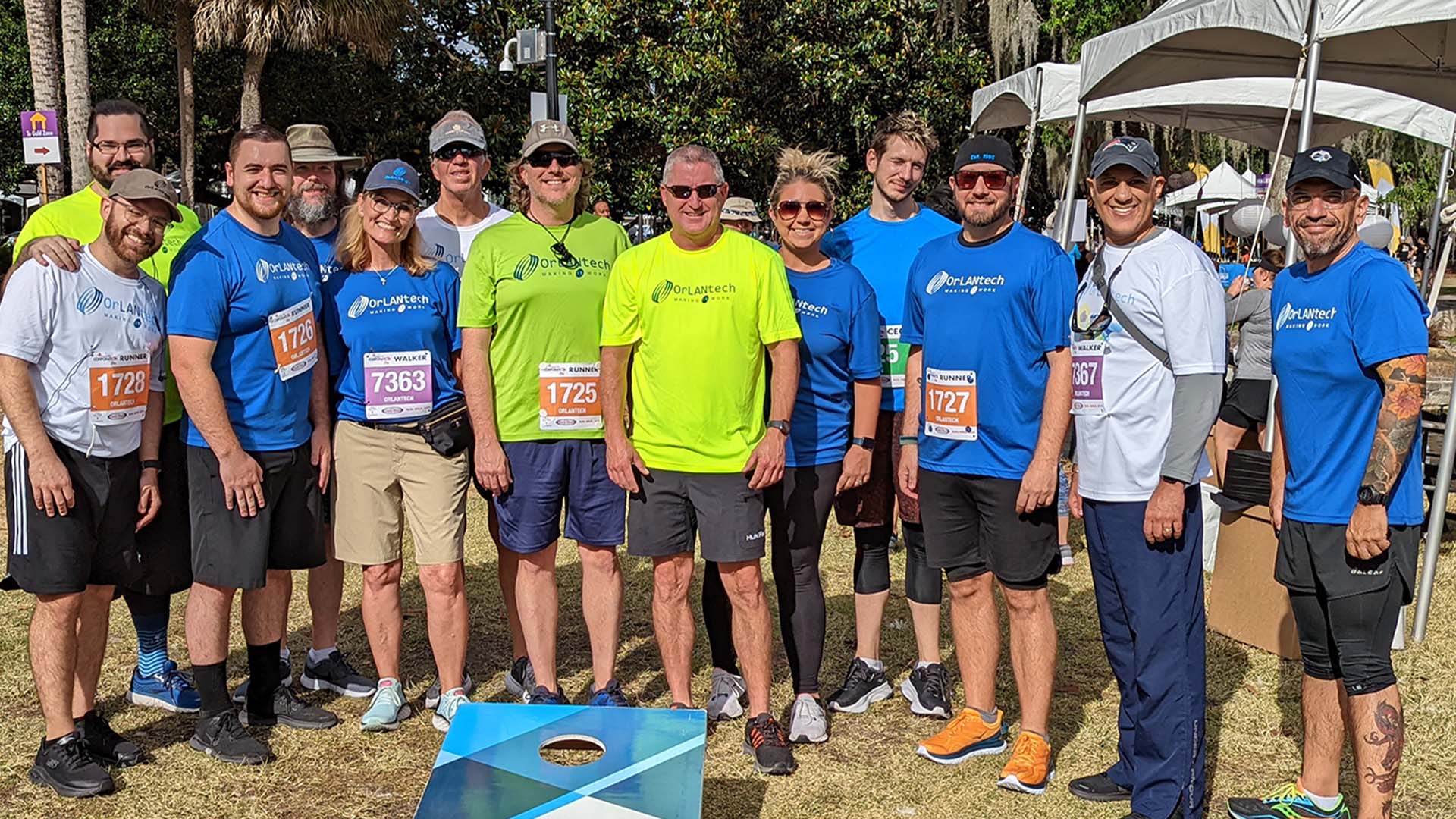 We can handle as much or as little of your Orlando IT support services as you'd like. Our team will go the extra mile to ensure your technology is efficient and effective.
With a safe and secure network, you are free to concentrate on your business, not the technology behind it.
Our service

is built on respect for customers and colleagues alike
We're "go givers"

who help each other and support our community
We put customers' success first

using technology to support growth
07
Trust us to fill compliance gaps, mitigate risk and keep you on track.
09
We protect you with training, cybersecurity insurance guidance and constant monitoring.
Corporate
TotalCare


With our variety of TotalCare packages, our clients receive round-the-clock IT support, proactive maintenance and advanced security at a fixed monthly fee. We give you flexibility between all of our TotalCare plans with the option of month-to-month contracts. This includes monthly onsite checkups and ongoing IT services, which equates to less downtime, fewer day-to-day issues and business continuity you can rely on.
Mid-Market
Co-Managed IT Solutions

Support your current in-house IT resources with co-managed services from OrlanTech.  Let us partner with your valuable in-house team to relieve stress, provide help desk staffing, tackle nitty-gritty tasks or collaborate on best IT practices or strategies. Learn how can we help keep your company secure, protected and productive
Make IT Work
with our Orlando IT Support Services
Talk with an OrlanTech expert
Discover reliable advice and fast support
Be safe, secure and productive
Are You Protected or at Risk?
Without an Orlando IT support services partner that's tuned to your needs, you could be vulnerable to cyberattacks, downtime and inefficiency.
Choose the right IT services partner and free yourself from frustration.