Keep your children safe from online predators, scams and identity theft
The Internet is for everyone, including young kids and teens. It's a great avenue for them to play games, text, make videos, etc. and to stay connected with their friends online. In real life (IRL), it is easier to recognize when someone is up to a con. However, in a digital world, the dangers are hidden in email, websites, social media and the dark web. Unfortunately, it's the young people (teens) who are at more risk of falling prey to predators, scams and identity theft because they are less experienced and more trusting when interacting with others.
Predators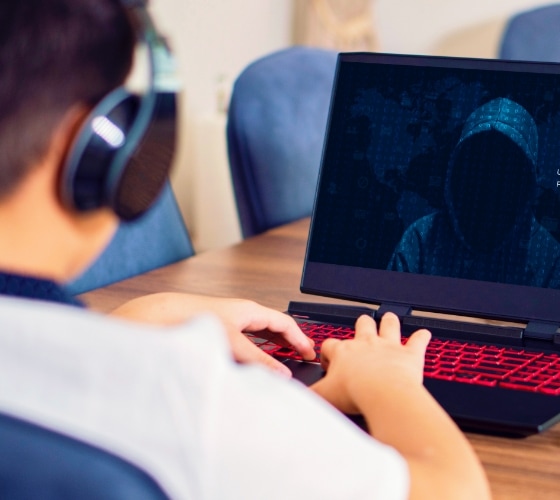 Some parents are uncomfortable looking at their kids' phones so not to invade their privacy, but the truth is, predators already know what they're doing from skimming social media apps. If they know what your child is doing, shouldn't you?
To help protect your children, it is vital to learn what websites, software, games and social media apps your they are using.
Look at their online profiles on sites they have accounts setup and check their posts and photos on social media. Educate them on what is and is not proper to share, and why. Until they have a deep understanding of online safety, continue to have ongoing conversations about it and their behavior.
The chances are low that your child will encounter a predator; however, the danger does exist. A conversation with your kids can start with some hidden dangers of predators and creating simple rules to help keep them safe.
A suitable place to start is on NetSmartz.org. It is a resource for Internet safety for parents and kids. "It provides age-appropriate videos and activities to help teach children to be safer online with the goal of helping children to become more aware of potential online risks and empowering them to help prevent victimization by making safer choices on- and offline."
Meanwhile, here are guidelines to share with your kids to help them avoid online danger from predators.
Do not use suggestive screen names or photos that would attract unwanted attention.
Be cautious of anyone who is overly flattering.
Avoid getting too personal or talking about sex.
Predators sometimes use fake names and profile pictures. Bear in mind, you are interfacing with strangers.
Never meet someone you met online face-to-face. If you do, have a trusted chaperon.
If an uncomfortable situation arises, tell a parent or another trusted adult immediately. Save all communication for evidence.
Scams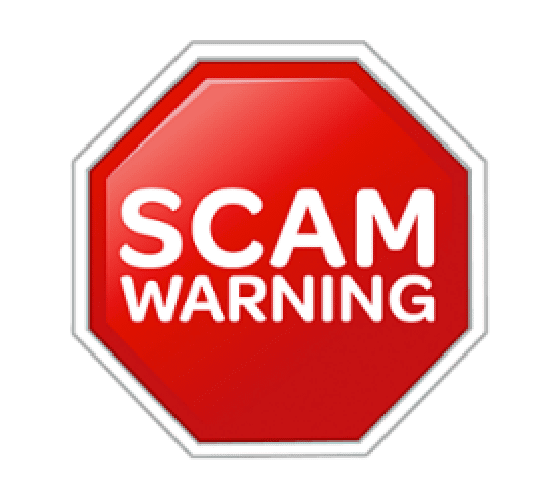 Nowadays, more teens have access to a smartphone than ever before. It's not like the old days when parents used to tell their kids not to talk to strangers. Not only do adults need to know what scammers are doing and how to avoid them, but also teens and young adults. Here are five of the most popular scams to watch for that are aimed directly or indirectly at them and what can be done to help ensure they don't fall victim.
Phishing Emails – this is the number one form of an online scam because it is the most common form of cyberattacks. There are several ways to spot them. If you have doubts or suspicions about the sender, trust your instincts and do not open the email or attachment(s) nor click on any links. Learn "How to spot email phishing scams."
Social Media Scams – this occurs when enterprising fraudsters reroute links in posts that take their victims to a malicious website that will either infest their device with malware or try to capture sensitive information to use against them. Always look for customer reviews on sites you've never seen before, contact the company directly, use secure payment platforms, like PayPal and credit cards, and make sure the URL starts with "https."
Shopping Scams – this one is random and therefore not easy to prevent. It happens when scammers pretend to sell products via fake ads posted on social media that will never be delivered. You pay and receive a confirmation of payment but not the product(s). If you paid with a credit card, the scammer could use it to make further purchases. Again, always look for customer reviews on sites you've never seen before, contact the company directly, use secure payment platforms, like PayPal and credit cards, and make sure the URL starts with "https."
Catfishing Scams – this is where imposters pose as someone else on online dating platforms to woo victims into giving them money. Among many manipulating tactics, these cybercriminals are known to manipulate their targets into sharing risqué photos and then blackmailing them into paying money by releasing the incriminating photos to their loved ones and the public if they don't pay. It's never a good idea to share such personal photos with anyone on any platform.
Scholarship and Financial Aid Scams – with tuition looming for college, vocational school or certificate programs, young people and their parents search for scholarships or financial aid that would, at least in part, cover the fees. Scammers use many ways, such as fake scholarship programs or raffles, to pocket money from their victims. As examples, applicants are required to pay a "registration fee" for a scholarship or a "processing fee" or "disbursement fee" for a raffle only to find there is not a scholarship nor a raffle. To learn more about this type of fraud, the Federal Trade Commission shows you "How to Avoid Scholarship and Financial Aid Scams."
Identity Theft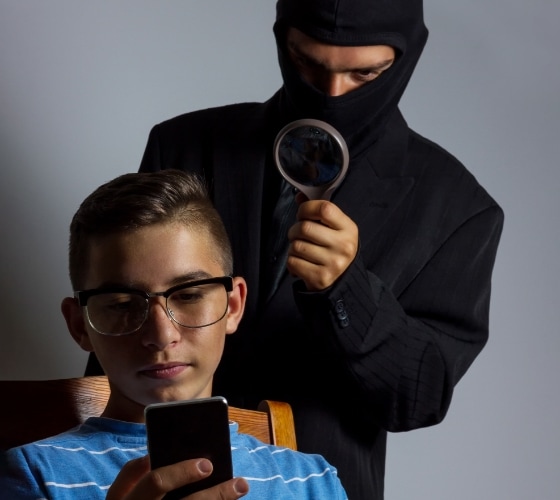 Child identity theft is one of the most prevalent scams because their identity credentials can go undetected for years – a cybercriminal's dream. To protect your children, beware of any online interaction that asks for personal information, such as a social security number. This includes job opportunities, credit card companies, scholarships and financial aid, student loans and "freebies" of any kind.
The best way to protect your child's identity and credit is to safeguard their data and freeze their credit. Parents and guardians can do this for children up to 16 years old.
Safeguard Data
Do not include Social Security on forms unless you know why they are necessary and how they will be protected.
Investigate credit preapproval offers in your child's name or letters from a collection agency addressed to your child.
Lock away your child's birth certificate and Social Security card in a safe deposit box at a bank or a fireproof home safe or locked file cabinet.
Keep an eye on explanations of health benefits. If a health claim is processed in your child's name that you are unaware of, it could be an indication that your child's personal information has been used to access health insurance benefits.
Credit Freeze
In our in depth blog on this subject, click here and follow the step-by-step instructions to freeze your child's credit (and yours for your own protection). For adults, it is important to note that a credit freeze locks down your credit, but it does not affect your credit score nor prevent you from getting your free annual credit reports.
IN CLOSING
Have candid one-on-one conversations with your children about online safety. Instruct them to limit how much information they share anywhere, treat unsolicited messages and any kind of offers with skepticism, watch the mail (stolen mail is one of the easiest paths to stolen identity), and password protecting computers and mobile devices.
Talk with an OrlanTech expert
Discover reliable advice and fast support
Be safe, secure and productive