Identity theft scenarios to help you avoid becoming a victim of stolen identity
Although you cannot completely prevent identity theft – for example, your personal information is compromised in a data breach – there are many ways you can greatly reduce your risk of becoming a victim. To avoid the time and money required to provide reports and affidavits proving the theft and which accounts have been compromised and then working to recover your identity, here are 10 typical identity theft scenarios to help you protect yourself from identity theft.
Note that if you suspect you may have been involved in a data breach (since there is no safe place for anyone who uses the internet or has a smartphone) it's easy to check to see if you have been pawned. After all, unless you have been notified or saw it somewhere online or in the news, you may have no idea your data was hacked. To find out, go to https://haveibeenpwned.com/.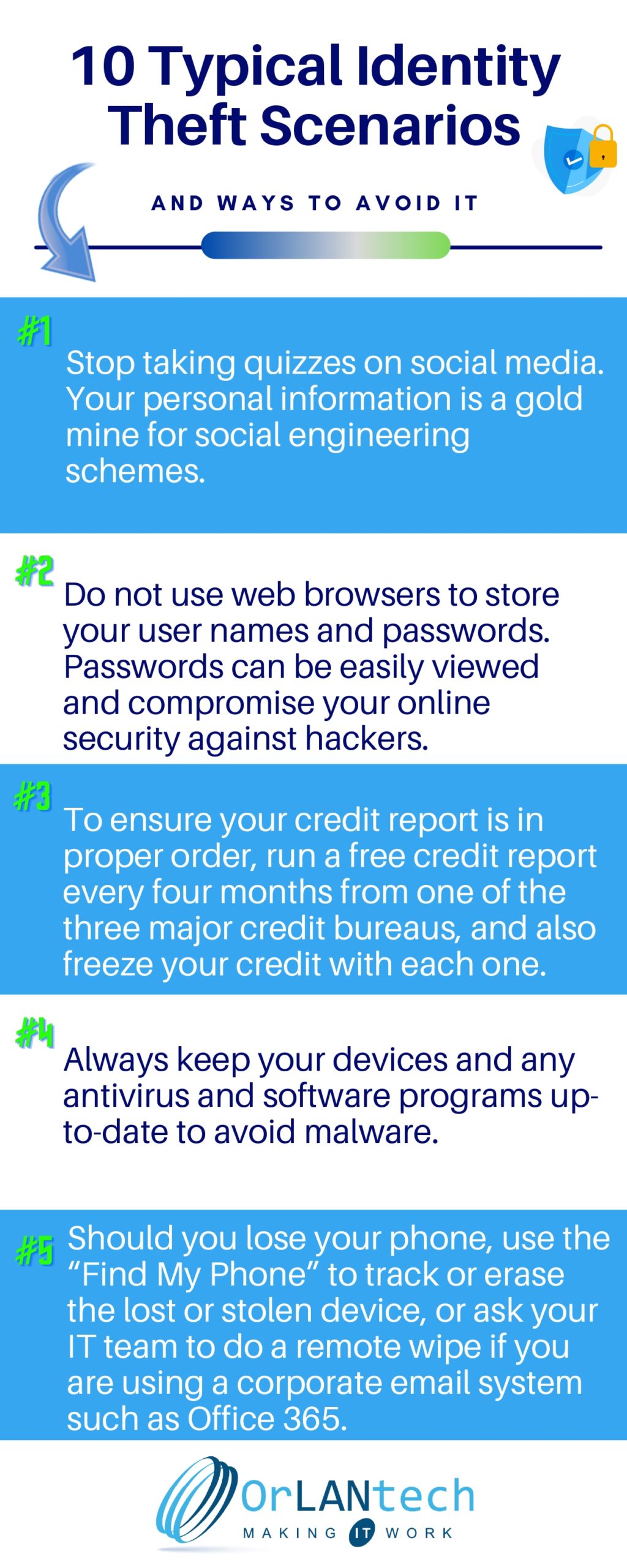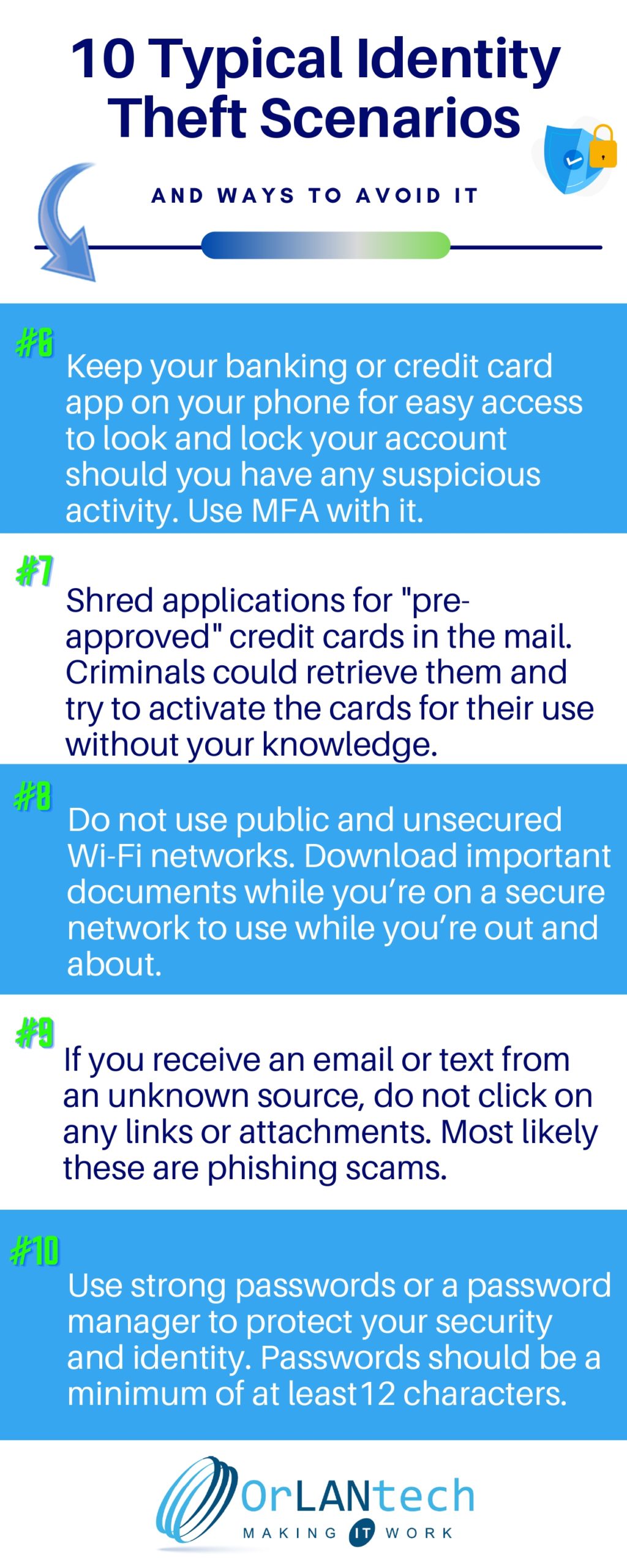 Talk with an OrlanTech expert
Discover reliable advice and fast support
Be safe, secure and productive