When you need IT Support, OrLANtech is here for you during business hours as well as after hours. Exceptional customer IT support and IT services are priorities for us. With that, if you should have an IT support request, there are the many options you can choose from to reach us. Our rapid response team makes it a frictionless process.
As a business owner, it is imperative to keep your system up and running at all times. If an issue arises, you want the assurance that your managed service provider is available when you need them. Our clients receive round-the-clock IT support. At OrLANtech, we have a variety of means and ways to contact us 24/7/365.
To learn more about how to reach us when you need help, please see the infographic below.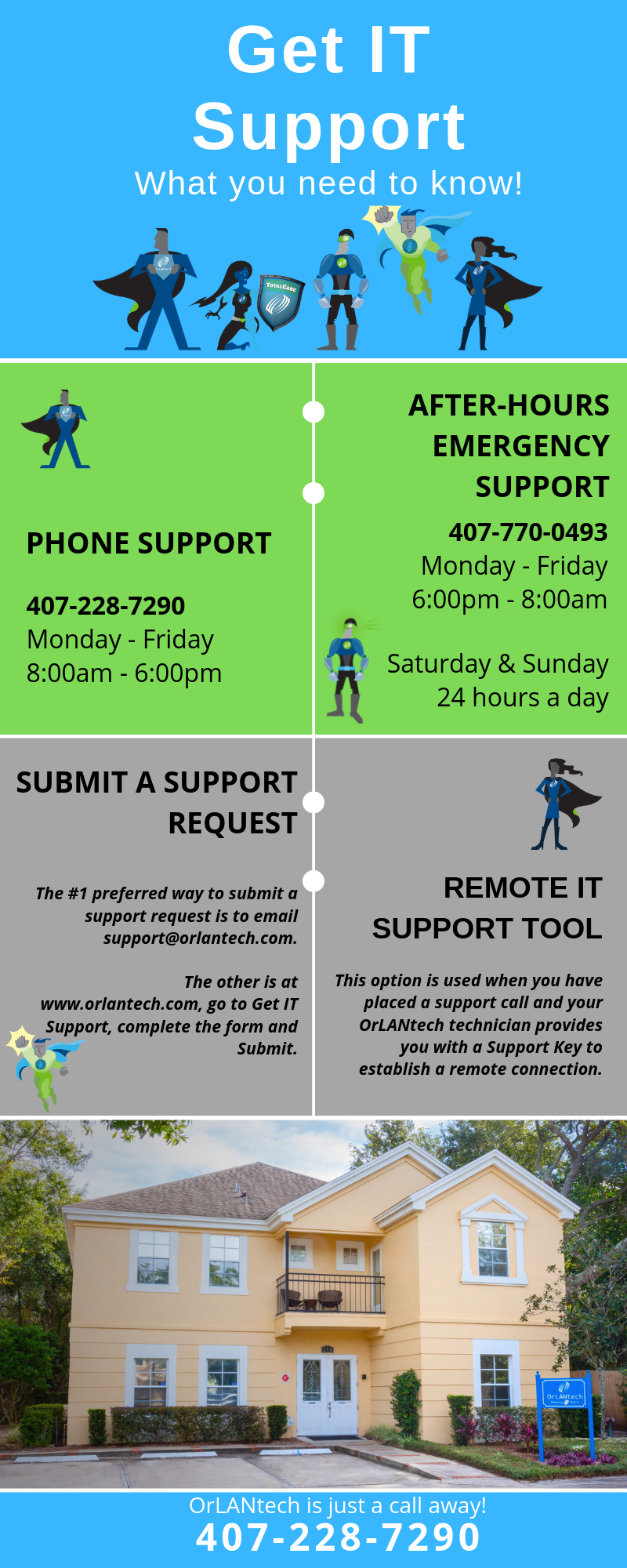 Talk with an OrlanTech expert
Discover reliable advice and fast support
Be safe, secure and productive